Via Email
YDA's Winter National Meeting will be in Washington DC this weekend. We'll be holding our meeting in conjunction with the DNC Winter Meeting & CDA's Leadership Summit. Read more...
By Benson Manica (GA) and Jason Cecil (GA)
Two Young Democrats, members of the Atlanta chapter as well as officers of the Young Democrats of Georgia, were elected to chair their Congressional Districts, defeating two incumbents in the process.
Will Curry, YDG Treasurer, has been a valuable and active member for several years. After a competitive process, he was hired to be the Atlanta Regional director for the Youth Voter Alliance program in 2006. Nikema Williams, YDG Chapter Development chair, has worked tirelessly not only to help create new chapters but also ran the state house campaign of fellow Young Democrat TJ Copeland during the primary 2006 election. Read More...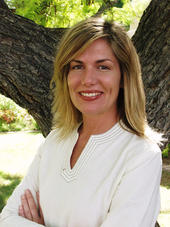 By YDA Executive Director, Jane Fleming (DC)
As you know, over these past three years I have had the honor of working for YDA. I say honor because there are few professional accomplishments that I have been part of that have been more rewarding to me personally, or to the many issues and concerns I know we both share about our nation's future. For any organization to grow it must take steps to continually renew itself and, as such, find a time to transition its leadership. Together, with our officers, national and state staff members, local chapter leaders and donors, we have grown YDA into a powerful political organization that is building strong chapters and a solid bloc of young Democratic voters. Read more...
Via Email from C. Benson Manica
I figured now was as good a time as any to start YDG's official presence in Second Life, so I went ahead and bought us a piece of land (it cost $20 or so) and put up a "future home of YDG" sign for people to see. I've attached a screen shot, and if anyone is intrepid enough to go to the actual location in Second Life, we are here: hhttp://slurl.com/secondlife/Deva%20Loka/141/142/9/. Read more...
More ePace articles on the web
Want to share your story?